ASM Business Review
A peer reviewed biannual journal is published every year that provides an excellent opportunity for research scholars to get acknowledgment for their research. ASM Business Review has circulation in the industry and reputed institutions as a reference journal and a source of knowledge for various scholars.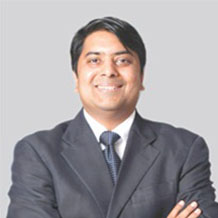 FROM THE CHAIRMANS DESK
Audyogik Shikshan Mandal are rapidly moving towards developing globally relevant education in India. Our international collaborations with Harvard Business School's HBX CORe, IBM, SAP, etc., have now made us pioneers in bringing in a multinational cutting-edge education system that gives students the kind of exposure and experience that is seldom provided by B-Schools in India.
ASM's EDGE is a unique, focused program designed to enhance the employability of ASM students by providing them a holistic cutting edge certification of the latest in-demand skills in association with the leading corporate and top business schools in the world. A highly trained internal faculty tests the caliber of every student and motivates them to be world leaders. ASM also has a trend of inviting the best in the world to come and share their knowledge with the students at IBMR.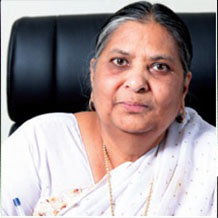 DIRECTORS MESSAGE
Director IBMR (MBA)
Chief Editor, ASM Business Review
Audyogik Shikshan Mandal is a committed endeavor to develop a new generation of successful management trainees ready to take on the ever changing scenario of global economy. As India treads the fast track of development and joins the prestigious league of economic superpowers, it has become all the more imperative to generate a competent generation of business experts equipped with the thorough knowledge of the varied facets of management and economy. Under the aegis of ASM Group of Institutes, I am proud to present holistic courses, replete with the new trends in the fields of management, along with the practical aspects of the demanding economy.
For realizing this endeavor, we continue to offer a challenging curriculum which provides opportunities for academic achievement, personal growth and professional development.
Our Institute is known for providing a 'winning edge' to our students through regular visiting Indian and Foreign faculty who are qualified and practicing managers from the Industry and Business.
In addition, the geographical location of the Institute in the midst of Pimpri-Chinchwad Industrial Township helps students cultivate a business oriented attitude. This has proved, time and again, to be immensely conducive for their professional growth and development.
We welcome you to discover for yourself all the dimensions that make our institute a fountain head of prospective managerial talent in Pune in the fields of Management.
ASM IBMR
MISSION
To provide best educational opportunities in the most conducive environment with highest level of professionalism & precision by continuous improvement in teaching aids, methodology & training to both faculties & students.
VISION
To maintain & build excellence in the youth to unleash their competencies with creative & pioneering analytical potentials in the Management & IT fields, with highest quality & requisite professional with utmost attitudinal standards to meet global level requirement of industries.